MADE BY HAND
With Love From Nashville
All of our products are made from solid maple, walnut, cherry, ash, and other high quality woods, and we source all of our rough stock hardwoods from a local family-run lumber yard right here in Nashville. In addition, we believe in sustainable logging and harvesting of trees, which is why we make donations to a local plant-a-tree fund when a product is purchased.
MORE ABOUT US
Ottoman Trays
Walnut Hardwood Herringbone
Gorgeous Handmade Hardwood Walnut Ottoman Tray for your decorating and entertaining dreams!
SHOP OTTOMAN TRAYS
Butcher Block Cutting Board
End & Edge-Grains
(Pictured) Solid Cherry, Maple & Walnut
Product Size: 18 in x 12 in
Wood Cut: End-Grain
Style: Checkered
Wood Used: Cherry, Maple & Walnut

SHOP BUTCHER BLOCKS
Custom
Hardwood Herringbone Shutters
These are made of 100% Poplar - a hardwood that has a very nice grain pattern, stains well, and is also durable to withstand the conditions of being outside. They're solid wood, they're thick, and they're darn sturdy.
Shop Shutters
FUNCTIONALLY BEAUTIFUL
Real Wood Products
There is enjoyment in owning a functional piece of art that will add a designer touch to any place in your home. Each curated piece is unique, our butcher blocks, ottoman trays, and custom herringbone shutters to name a few, are where functionality and style intersect.
LEARN MORE
Let customers speak for us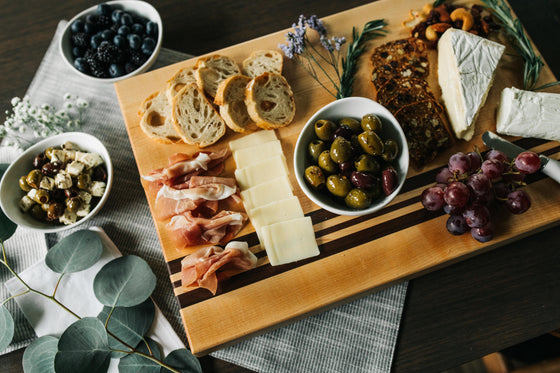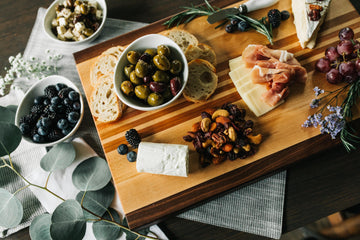 BUTCHER BLOCKS
Edge-Grain
Upgrade your cooking and hosting game with one of our high-end butcher blocks. Your guests will notice!
Shop Edge-Grain
Let customers speak for us